CACAV – Círculo de Animação Cultural de Alhos Vedros has been founded by a group of people from different professions and is a cultural nonprofit association, aiming to develop activities in several areas of informal adult education such as ICT, painting, photography / video and another forms of arts.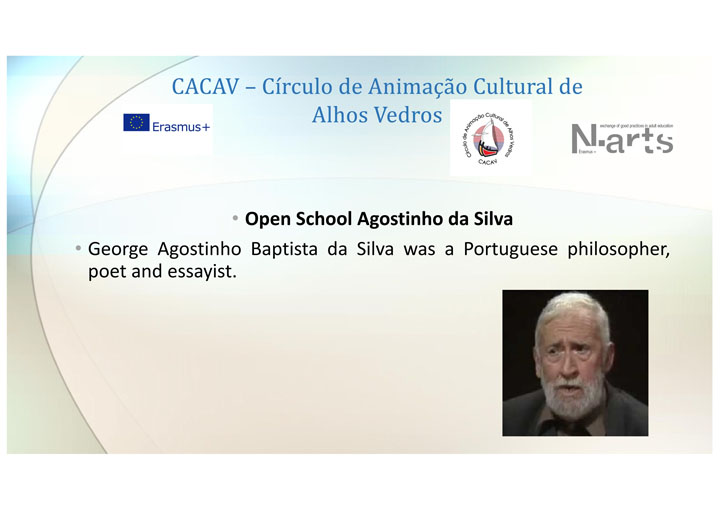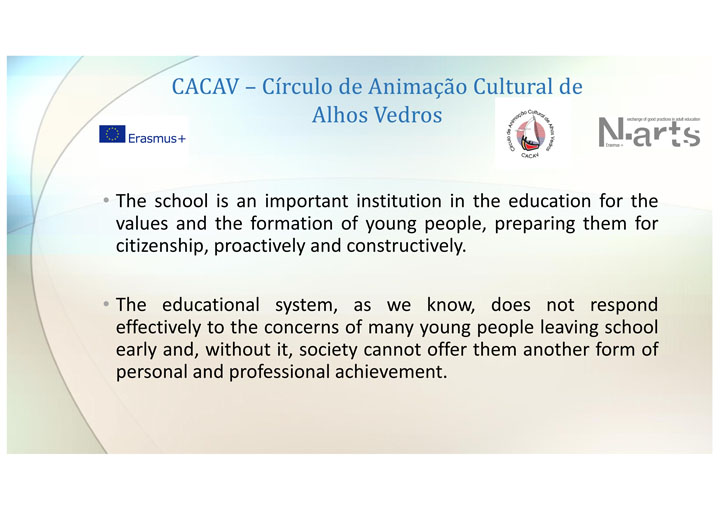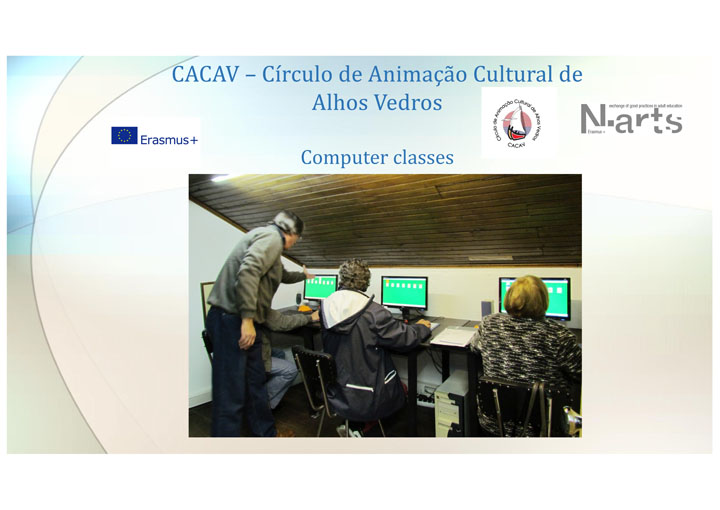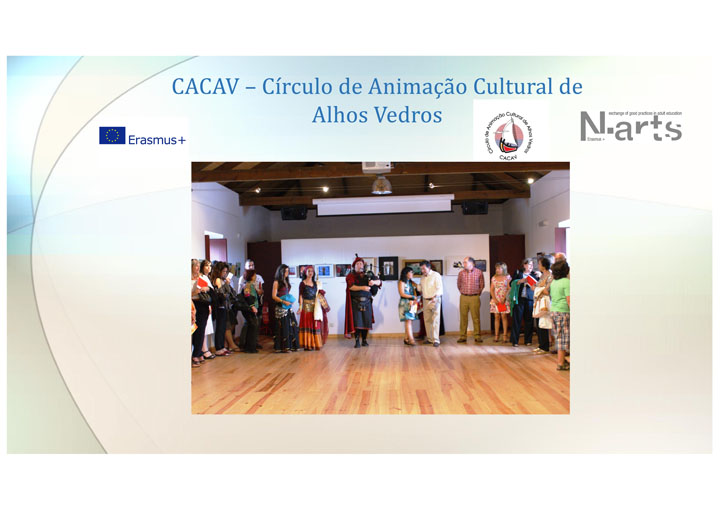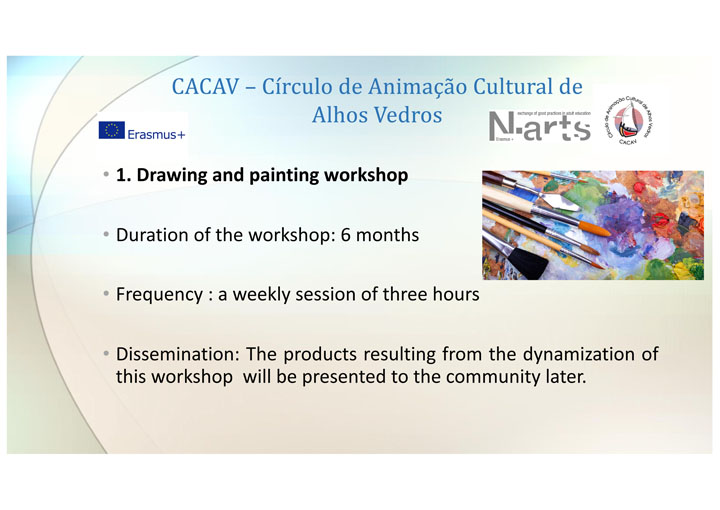 The philosophy of CACAV is based on the civil society involvement and responsibility to develop lifelong learning and ICT skills. The association addresses specific development goals and priorities with the aim of advancing social development of an important target group: disadvantaged young and adults.
CACAV is a cultural nonprofit association, founded in 1986. Today it has 250 staff members and the (mostly volunteer) trainers have developed an active work with young people and adults in disadvantaged situations in order to help them to engage actively in learning and consequently in society. Through informal training courses and workshops of arts, people can develop specific technical and artistic as well as team building skills. Through short courses / workshops, moments of learning and development of competences are provided in the artistic and personal aspects. In addition to the mastery of techniques of expression, interaction is promoted in a pedagogical perspective and through artistic creation. In the field of arts, CACAV has a partnership with the Berardo Foundation, where, through educational services, the ÁGORA Project is developed, whose main objective is to provide education through arts to the local community. This project provides theoretical and practical classes on art history and contemporary art. CACAV also organizes a national painting biennial in partnership with local authorities.
CACAV promotes cultural entertainment events, exhibitions through the project "Open School" (created in 2005) that is a space for lifelong learning, which hosts conferences, debates, free courses, training courses of study and practical learning. In partnership with local authorities and municipality, the association organizes cultural events, with repercussions in the community. CACAV also addresses topics of citizenship interest and inclusion.
CACAV has been involved in various local projects with the municipality and has also some experience in European projects and different ways of cooperation with other local, national and European organizations, namely with regard to team building activities as well as receiving groups.
CACAV has also experience in informal E-learning for young people in collaboration with European institutions, in self-organized learning in the workplace (adults) and including multiple participants to engage actively in their own learning.
The project team is composed of experienced people in informal training of adults and they have European experience of projects.